The Ananda Clinic provides a high level of professional massage service including:
Clinical Massage – Suited for those needing to rehabilitate from chronic pain or injury.
Sports and remedial soft tissue – Well suited to clients with a few deep tissue issues or those looking for body maintenance, injury prevention and mobility work.
Deep Tissue Massage – A general massage that will include techniques to help release tension and offer regular body maintenance. These sessions can focus on one area or the full body.
Pregnancy Massage – A relaxing prenatal massage that focuses on the needs of the mother-to-be as her body goes through the changes of pregnancy. Suitable for those in their second or third trimester.
Post-Natal Massage – Post-natal massage can be done as early as the first few days following a natural delivery to help assist with the transition into motherhood. Post-caesarean full body massage should only happen when the wound is almost healed and pain is controlled.
Our range of services can help with sports injury management & rehabilitation; pre and post event massage; sports event & maintenance programs; occupational injury management & rehabilitation;  holistic & relaxation massage.  Delivering tailored, individual treatments to clients in a friendly and relaxed manner.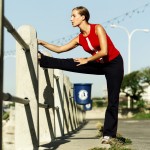 Sports Massage or Soft Tissue Therapy manipulates soft tissue (muscles, tendons, ligaments etc.) to enhance performance, speed up recovery, promote relaxation and maintain general wellbeing.
Conditions that can benefit from massage include lower back pain/sciatica, hip pain, rotator cuff issues, plantar fasciitis, Achilles tendonitis, headaches, migraine and TMJ disorder and many more
We can also provide support (moral and physical!) for people of all ages to help achieve their own personal goals and targets, be it a specific race/event or in some cases just to keep going and enjoy their activity.
Treatment prices:

Clinical & Sports Massage with Sarah
Initial consultation of 90 mins – £75
Subsequent treatments of 60 mins – £60
Sports, Remedial & Soft Tissue Massage with Rachel
50 mins – £55
30 mins – £40
Pregnancy and Post-Natal Massage with Rachel
50 mins – £55