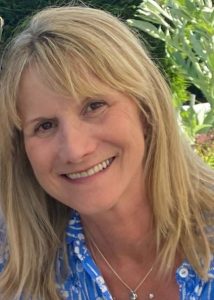 Penny Hawkins
ADV.DIP HYP, SQHP, MIFL, NRH, Accredited Supervisor
Penny is a professionally qualified Advanced Clinical Hypnotherapist; Life Coach and Master NLP Practitioner and also an accredited therapist for Anxiety UK. She gained her Advanced Diploma in Hypnotherapy within The Clinical Hypnosis Institute where she worked and tutored until August 2004 and her Master NLP practitioner with Richard Bandler and Paul McKenna in May 2008. Penny also has a diploma in Anatomy & Physiology and holds a Certificate in Trauma Focused Therapy. 
"I am also a qualified EMDR (eye movement desensitisation reprogramming)  practitioner and EFT (tapping) practitioner plus hold qualifications in Bereavement care; PTSD; EFFT (Emotion Focussed Family Therapy) and "Freedom Programme "therapy for Women who are victims of abuse. My specialisms are supporting people with Emotional Issues and Behavioural Challenges; Eating disorders; Anxiety and anxiety related issues and Relationships. I am also a qualified trainer (PCE professional certificate in Education) and Supervisor for fellow therapists.
With over twenty-four years' extensive experience in complementary therapies, I hold Full membership with The Hypnotherapy Society;  A Senior Qualification in Hypnotherapy Practice with The General Hypnotherapy Register; ANLP professional member and Professional membership with CNHC. 
To ensure professional and ethical practice, I undergo monthly supervision and I maintain my continuing professional development on a regular basis annually. I am passionate, enthusiastic and conscientious about my work and my approach to supporting you in therapy is integrative and prescriptive to suit your needs. My diverse training and experience in my applied therapies enable me to give you a high level of therapeutic help and support."
Clinics held in Hawkhurst and Tonbridge. Online therapy support sessions are offered via ZOOM or FaceTime.
Call 01892 536080  or email – penny@phtherapyhub.com / pennyhawkins@live.co.uk