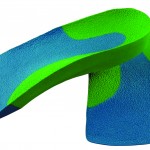 What are Foot Orthotics?
The Ananda Clinic provide heat-mouldable orthotics.  These are made from material which is a medium-firm density and can be moulded to the required shape with the use of heat.  Heat mouldable orthotics should be comfortable and are easy to get used to wearing.
Who would benefit from wearing Foot Orthotics?
People with foot problems – Pronation is the excessive rolling in of the foot.  If left untreated it can cause strain on the ankle, knee, hip and lower back joints, it is also the most common cause of bunions.  Wearing orthotics and better fitting shoes will re-align the foot and reduce any pain, it can also visibly improve posture and gait.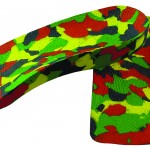 Individually heat moulded Foot Orthotics now available from The Ananda Clinic.
Initial Consultation with Janet Adams, McTimoney Chiropractor
Consultation & fitting – adults £45 children £35 – plus free follow up appointment (approx. 15mins)