Available Classes at The Ananda Clinic Studio
Mondays 9.30am – Pilates & Natural Movement
A blend of classical Pilates, mobility and core strengthening, to enable fuller range of movement for our joints and soft tissue, encouraging natural functional movement to return to the body with a strong focus on foot mechanics and other movements such as crawling, squatting, bending, balancing and much more.
Tuesdays 5.30pm – Somatic & Natural Movement
A blend of Somatic release work and learning how the nervous system restricts us.  You will learn how to reduce tension in restricted areas that cause pain, stiffness and inflammation, all of which add to long term health issues due to lack of flow through the soft tissue.  Natural movements can then be restored with less risk of recurring pain and injury.
Thursdays 9.30am – Somatic Healing
Learn how much fear (from pain, trauma, illness, emotion, modern living and more) your body is holding and where that fear hides itself in your body.  Learn how this restricts your breathing and how by releasing the diaphragm and pelvic floor you can restore true function to your "core" muscles.  Reset the nervous system to "rest and restore" or parasympathetic mode – of paramount importance to our immune system and therefore overall health and wellbeing.
Each Class is run as a 6 week course which is £65.00. Classes are restricted to a maximum of 6 Students.  For more information and up to date availability please contact Victoria direct.  For her contact details please click Victoria Taylor
———————————————————————–
New to Ananda
Somatic Movement
A Somatic Movement Therapist will teach you how to uncover habituated holding patterns in your body.  These patterns can produce pain, injury, compensatory tension in other muscles, restrict vital flow through the soft tissue and organs of the body and seriously affect your overall health and well-being.
For more information please follow this link to our Somatic Movement page.  Sessions are held on Mondays and Friday with Victoria Taylor.
Please contact Victoria direct to book your place:
Mobile:  07970 823 533
Email:    Info@releasepilates.com
————————————————————————-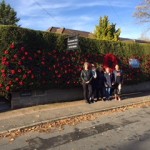 Hopefully you saw our wonderful poppy display.
Thank you so much to all who contributed.
———————————————————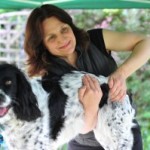 Sheena Harding, one of our McTimoney Chiropractors, is also an animal chiropractor specialising in horses and dogs.  For more information please visit her website www.chiro-4-animals.com.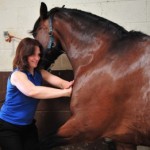 ————————————————————————
Betteryou Magnesium Products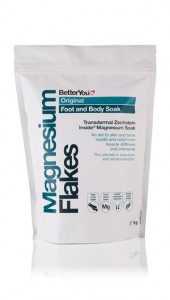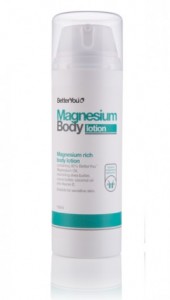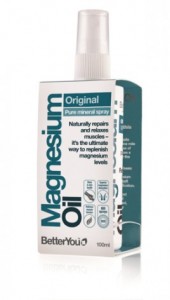 Magnesium Flakes, Lotion & Sprays
See our Magnesium Products page for more details
————————————————
The Benefits of Chiropractic during Pregnancy
Pregnancy is an exciting time of great change for your body.  Many women suffer a range of problems that may be helped by the gentle McTimoney Chiropractic method, including:
~ back ache and leg or neck pain
~ pubic or groin pain
~ stomach cramp or indigestion
~ aching, swollen feet and ankles
If you have a history of neck and back problems, unfortunately you may find they return during pregnancy.  Your McTimoney Chiropractor can work with you to establish a regular maintenance schedule that ensures your maximum comfort for the duration of your pregnancy.
Following the delivery of your baby, a check up is advised to ensure your spine and pelvis have returned to their normal positions.
You can contact your McTimoney Chiropractor at any time during your pregnancy.
—o0o—
Missed Appointment/Short Notice Cancellation Fee
It is with regret that we are having to introduce a fee of £30 for any missed McTimoney Chiropractic appointment or short notice cancellation (less than 24 hours).
 ——————————————————————————————————-
Syrinx Za Dermatalogical – Promoting Healthy Skin
Can help treat allergic skin, eczema, psoriasis, dermatitis, cracked feet, dry skin, skin tags, warts and keratoses warts.
Visit their website www.syrinxza.co.uk for more information
———————————————————————————————————

Ananda Clinic Gift Vouchers……perfect for any occasion!
Available in  any denomination.  Can be used for any of our Treatments
Please contact Reception – 01732 850695
———————————————————————————————————