Acupuncture – Spring Special Offer
A 3 Treatment in 1 Deal
~ Acupuncture treatment for health, vitality and wellbeing
~ an invigorating Chinese Gua Sha Facial 
~ a stress relieving Deep Tissue Massage (back, neck and shoulders – may include Chinese fire cupping)
New Clients – 90 minute session – £90
(includes taking a full medical history)
Existing Acupuncture Clients – 75 minute session – £85
Sally Deane BSc (Hons) OM-Acupuncture, MBAcC, Lic Ac
—————————————————————–
Introducing Eve Taylor Facials and Combined Luxury Treatments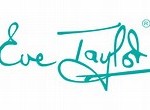 Eve Taylor Facials brought to Ananda by The Floating Factor.
For more information please visit the Eve Taylor Facials page
———————————————————–
Introducing our new Ayurvedic Practitioner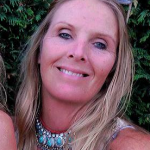 Kriya is an Ayurvedic Yogic Practitioner with more than 20 years of experience.  Kriya is offering Ayurvedic Consultations, Ayurvedic Massage and Body Therapies.  Please visit the Ayurveda page or Kriya's own page for more information
———————————————————
Pru Webster
Unfortunately Pru is leaving us as of 31st August 2017 to explore pastures new.
We are hoping to have an Ayurvedic Practitioner in place for September to take over her current Ayurvedic Treatments.  We are still working on being able to continue to offer Facials and Nail Treatments, please bear with us.
Pru will still be able to carry out her SRT and Restructuring treatments remotely.  Please contact Pru direct for more information on this.
————————————————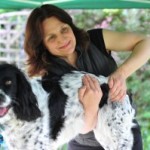 Sheena Harding, one of our McTimoney Chiropractors, is also an animal chiropractor specialising in horses and dogs.  For more information please visit her website www.chiro-4-animals.com.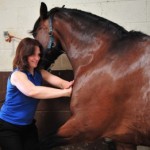 ————————————————————————
Betteryou Magnesium Products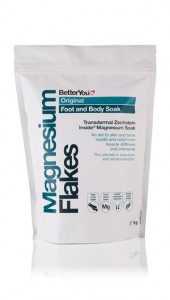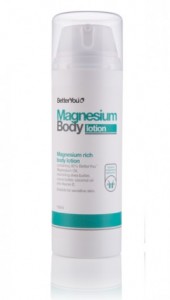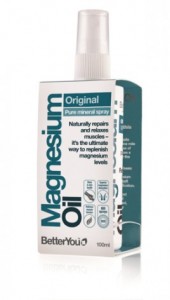 Magnesium Flakes, Lotion & Sprays
See our Magnesium Products page for more details
————————————————
The Benefits of Chiropractic during Pregnancy
Pregnancy is an exciting time of great change for your body.  Many women suffer a range of problems that may be helped by the gentle McTimoney Chiropractic method, including:
~ back ache and leg or neck pain
~ pubic or groin pain
~ stomach cramp or indigestion
~ aching, swollen feet and ankles
If you have a history of neck and back problems, unfortunately you may find they return during pregnancy.  Your McTimoney Chiropractor can work with you to establish a regular maintenance schedule that ensures your maximum comfort for the duration of your pregnancy.
Following the delivery of your baby, a check up is advised to ensure your spine and pelvis have returned to their normal positions.
You can contact your McTimoney Chiropractor at any time during your pregnancy.
—o0o—
Missed Appointment/Short Notice Cancellation Fee
It is with regret that we are having to introduce a fee of £30 for any missed McTimoney Chiropractic appointment or short notice cancellation (less than 24 hours).
 ——————————————————————————————————-
Syrinx Za Dermatalogical – Promoting Healthy Skin
Can help treat allergic skin, eczema, psoriasis, dermatitis, cracked feet, dry skin, skin tags, warts and keratoses warts.
Visit their website www.syrinxza.co.uk for more information
———————————————————————————————————

Ananda Clinic Gift Vouchers……perfect for any occasion!
Available in  any denomination.  Can be used for any of our Treatments
Please contact Reception – 01732 850695
———————————————————————————————————