Stop Smoking for 2018
Penny Hawkins is offering discounted Stop Smoking Sessions for January 2018.
One Session – £275 (usually £395.00 – £120 off)
Three Sessions – £450 (usually £600 – £150 off)
To take advantage of this offer, please book and pay by Monday 8th January 2018.
Appointments must be taken in January only.
The offer is only valid for Stop Smoking Sessions.
Please quote JAN18NYOFFER when emailing or calling to book your appointment.
To book your appointment please contact Penny on  01892 750255 or email pennyhawkins@live.co.uk
For more information please visit www.pennyhawkins.co.uk
———————————————————————————–
New Twixmas Offer – 20% Discount
Sports, Remedial & Soft Tissue Massage with Kia Felton
Only available on Thursday 28th December 2017 from 10am
50minute treatment, normally £50.00, special offer price of £40.00
The Ananda Clinic provides a high level of professional massage service: sports injury management & rehabilitation; pre and post event massage; sports event & maintenance programmes; occupational injury management & rehabilitation;  holistic & relaxation massage.  Delivering tailored, individual treatments to clients in a friendly and relaxed manner.
Sports Massage or Soft Tissue Therapy manipulates soft tissue (muscles, tendons, ligaments etc) to enhance performance, speed up recovery, promote relaxation and maintain general wellbeing.
Although described as "Sports Massage" treatments are by no means restricted to sportsmen and women – it can also benefit a wide range of people to all age groups and can help with occupational injuries, everyday aches and pains and recovery from surgery/operations.
We can also provide support (moral and physical!) for people of all ages to help achieve their own personal goals and targets, be it a specific race/event or in some cases just to keep going and enjoy their activity.
———————————————————————
Christmas Treats for 2017!

New Mistletoe Glow!
Deeply relaxing facial using luxury Eve Taylor Products.  Restores balance to your skin, leaving a healthy glow.
60 minutes £40
New Santa Special!
A therapeutic back massage using essential oils with their own healing properties tailor made to your needs, plus a rejuvenating Eve Taylor Facial to rebalance, regenerate and restore the skin, ending with a relaxing foot massage.
90 minutes £50
New! Ho Ho Ho that feels good…..
Relaxing deep cleansing and hydrating facial, followed by a 30 minute reflexology treatment.  Reflexology is a gentle foot treatment that is a natural, holistic, healing therapy.
90 minute £50
New! All is Calm, All is Bright….
A gorgeous facial to regenerate and rebalance the skin with luxury Eve Taylor products, followed by a Reiki Session, great for healing and stress relief
90 minutes £50
————————————————————-
INTRODUCTORY OFFER!
£5 off Eve Taylor 60 minute Facial
£10 off Eve Taylor Facial plus Massage/Reflexology/Reiki 90 minute Treatment
Offer valid until 31st December 2017 (cannot be used in conjunction with other offers)
—————————————————
Introducing Eve Taylor Facials and Combined Luxury Treatments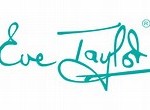 Eve Taylor Facials brought to Ananda by The Floating Factor.
For more information please visit the Eve Taylor Facials page
———————————————————–
Introducing our new Ayurvedic Practitioner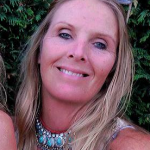 Kriya is an Ayurvedic Yogic Practitioner with more than 20 years of experience.  Kriya is offering Ayurvedic Consultations, Ayurvedic Massage and Body Therapies.  Please visit the Ayurveda page or Kriya's own page for more information
———————————————————
Pru Webster
Unfortunately Pru is leaving us as of 31st August 2017 to explore pastures new.
We are hoping to have an Ayurvedic Practitioner in place for September to take over her current Ayurvedic Treatments.  We are still working on being able to continue to offer Facials and Nail Treatments, please bear with us.
Pru will still be able to carry out her SRT and Restructuring treatments remotely.  Please contact Pru direct for more information on this.
————————————————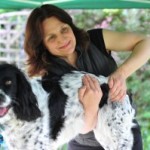 Sheena Harding, one of our McTimoney Chiropractors, is also an animal chiropractor specialising in horses and dogs.  For more information please visit her website www.chiro-4-animals.com.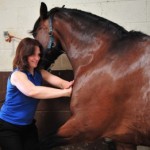 ————————————————————————
Easter Hours
Please note that The Ananda Clinic is closed from Friday 14th April to Monday 17th April, we will reopen again as usual on Tuesday 18th April.
You can either email any appointment requests or queries to admin@anandaclinic.co.uk or leave a message on our answerphone 01732 850695.
We will pick up any messages on the morning of Tuesday 18th April
————————————–
Price Increase for McTimoney Chiropractic Treatments
as of 1st April 2017
For the last 2 years, we have charged the same treatment rate for our chiropractic services in spite of rising Clinic expenses.  As much as we would like to maintain our rates for another year, we find that we must increase them slightly to continue to provide quality chiropractic services to our many valued clients.  Effective 1st April 2017, our new rates will be:
Initial Consultation & Treatment    Adult £57   Child  £27
Subsequent Treatments    Adult  £43   Child  £22
We value you as clients and want to continue treating you.  If you have any questions or concerns about this increase, please talk to us.
———————————————————
New to Ananda for 2017!
Luxury Therapeutic Prescription Facial
Introducing Eve Taylor Aromatherapy Products to hydrate, detoxify and oxygenate the skin.
This facial also includes a relaxing back massage and ends with a Marma point foot massage
…. 90  minutes of pure bliss!
Please see the Aditi Beauty & Nail Treatments page for more details.
—————————————————————–
New to Ananda!
SRT – Spiritual Response Therapy and Restructuring
Clearing blocks, fears and negative beliefs and energies, this is a very profound spiritual process for researching and eliminating discordant programmes that have accumulated physically, mentally and spiritually.  For more information please visit the Reflexology, Reki & Spiritual Response Therapy page.
———————————————————————
New to Ananda!
Betteryou Magnesium Products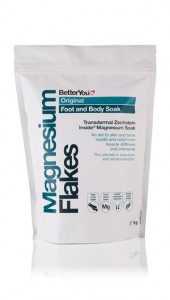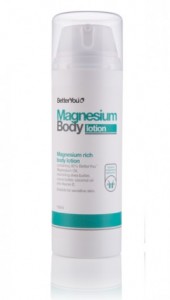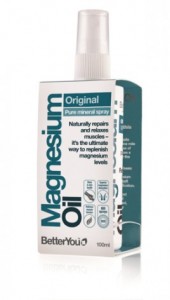 Magnesium Flakes, Lotion & Sprays
See our Magnesium Products page for more details
——————————————————————-
New Tisserand Products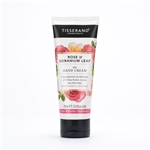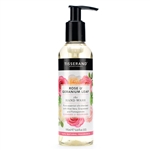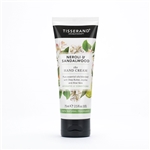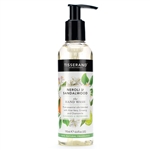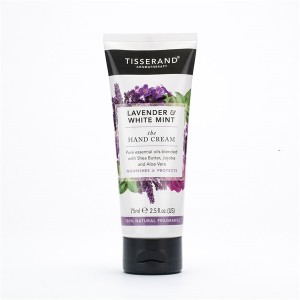 Neroli & Sandalwood, Rose & Geranium and Lavender & White Mint Hand Creams and Washes
Have a look at our Tisserand Product page for more details
———————————————–
The Benefits of Chiropractic during Pregnancy
Pregnancy is an exciting time of great change for your body.  Many women suffer a range of problems that may be helped by the gentle McTimoney Chiropractic method, including:
~ back ache and leg or neck pain
~ pubic or groin pain
~ stomach cramp or indigestion
~ aching, swollen feet and ankles
If you have a history of neck and back problems, unfortunately you may find they return during pregnancy.  Your McTimoney Chiropractor can work with you to establish a regular maintenance schedule that ensures your maximum comfort for the duration of your pregnancy.
Following the delivery of your baby, a check up is advised to ensure your spine and pelvis have returned to their normal positions.
You can contact your McTimoney Chiropractor at any time during your pregnancy.
—o0o—
Missed Appointment/Short Notice Cancellation Fee
It is with regret that we are having to introduce a fee of £30 for any missed McTimoney Chiropractic appointment or short notice cancellation (less than 24 hours).
 ——————————————————————————————————-
Syrinx Za Dermatalogical – Promoting Healthy Skin
Can help treat allergic skin, eczema, psoriasis, dermatitis, cracked feet, dry skin, skin tags, warts and keratoses warts.
Visit their website www.syrinxza.co.uk for more information
———————————————————————————————————

Ananda Clinic Gift Vouchers……perfect for any occasion!
Available in  any denomination.  Can be used for any of our Treatments
Please contact Reception – 01732 850695
———————————————————————————————————