Jenny Maydon, Counsellor and Trainer, Advanced Diploma in Humanistic Counselling, Registered MBACP.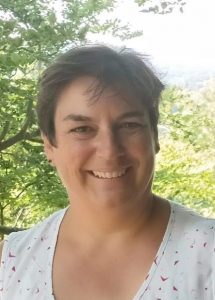 Specialist counselling service and workshops for parents and carers of children with Special Educational Needs, Disabilities, Mental Health issues or are Home Educated.
One to one Counselling, workshops on mental health and wellbeing issues and support groups.
Jenny has worked as a counsellor with children with SEND and their parents for over ten years and understands the issues and stresses that families face daily, from education and health issues, social wellbeing concerns, education worries and the ongoing battle to get support for your child. All this can take its toll on your own mental health.
Jenny home educated her eldest son for two years, so  has first-hand experience of the stresses and joys of home education. It was during this time that she realised  the lack of services to support parents and carers at such stressful times in their lives.
Jenny has an Advanced Diploma in Humanistic Counselling and am a Registered Member of The British Association of Counsellors and Psychotherapists (BACP), with further training in Trauma and Abuse, Domestic Violence, Bereavement, Inner Child Therapy, Mindfulness and Animal Assisted Therapy.
As well as 1-1 counselling Jenny runs support groups for parents and one-off workshops on various wellbeing issues such as Mindfulness, Managing Anxiety and Building Resilience in children.
For more information visit her website: