Louisa DuBarry-Hennessey
"MBACP Accred .Adv .Dip .Couns 
Accredited Humanistic Counsellor and Breavement Counsellor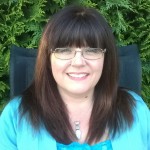 During life we can experience a mixture of feelings, example – sadness, confusion, powerlessness, frustration, fear, hopelessness, anxiousness, disappointment and/or depression and at times not really understanding why.  I offer you an environment and place of safety for the counselling journey to begin and for you to explore what you choose to.
When faced with life's challenges I believe these highlight a person's inner strengths, for instance, how a person has survived shows courage and inner strength, to have found a way to adapt and survive the challenges.
Born and brought up in West Kent, with a curiosity and interest my desire to work with people developed.  I went on to study at West Kent College where my thirst for learning grew.  I completed my training in the Advanced Diploma in Humanistic Counselling and became a member of the British Association of Counselling and Psychotherapy (BACP).  With an increase in opportunities I was inspired to train and qualify as an Accredited Bereavement Counsellor with Cruse Bereavement.
With an openness to learn and enthusiasm, I continued my journey, to then work and become specialised in alcohol addiction counselling within the criminal justice system.  Over time this included working with drug addiction.  This enabled me to work in the are of Cognitive Behavioural Therapy (CBT).
Being trained in Humanistic Counselling and modelling aspects of the Person Centred approach such as Unconditional Positive Regard, Empathic Understanding, and Congruence and where appropriate integrating CTB, I am able to create a multi-dimensional model for each individual client, adhering to the BACP code of Ethics.  With compassion in counselling facilitating skills to offer appropriate support to each client, to help  move through challenging feelings to gain access to his/her authentic true self.
I offer both short and long term counselling to clients with a variety of issues including:
~Loss, Bereavement and Grief
~Bereaved by Suicide
~Depression
~Stress and Anxiety
~Dissociation
~Post-Traumatic Stress Disorder
~Suicide
~Guilt and Shame
~Self Esteem
~Relationship issues
~Mental Health issues
~Working with Strengths
~Transitions
~Childhood Sexual Abuse Recovery with adults
~Alcohol and Drug addictions Detox and Rehab
~Working with offenders within the criminal justice system

Website www.westkentcounselling.co.uk
Email Louisa@westkentcounselling.co.uk
Mobile 07512 524369
Twitter @louisambacp