The Ananda Clinic provides a high level of professional massage service: sports injury management & rehabilitation; pre and post event massage; sports event & maintenance programmes; occupational injury management & rehabilitation;  holistic & relaxation massage.  Delivering tailored, individual treatments to clients in a friendly and relaxed manner.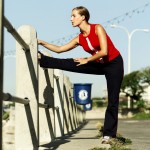 Sports Massage or Soft Tissue Therapy manipulates soft tissue (muscles, tendons, ligaments etc) to enhance performance, speed up recovery, promote relaxation and maintain general welllbeing.
Although described as "Sports Massage" treatments are by no means restricted to sportsmen and women – it can also benefit a wide range of people to all age groups and can help with occupational injuries, everyday aches and pains and recovery from sugery/operations.
We can also provide support (moral and physical!) for people of all ages to help achieve their own personal goals and targets, be it a specific race/event or in some cases just to keep going and enjoy their activity.
Treatment prices
55 min appointment £50 (may include Ultrasound Therapy if recommended) – Kia Felton
55 min appointment £45 – Zoe George
25 min appointment £30 (may include Ultrasound Therapy if recommended) – Kia Felton
25 min appointment £25 – Zoe George

Ultrasound Therapy
Therapeutic Ultrasound is used in physcial therapy, occupational therapy and sports therapy to treat a variety of injuries.  It works by speeding up the healing process using high-frequency sound waves, producing thermal effects on the area being treated.  Quick recovery on recent injuries can be achieved by reducing swelling and chronic inflammation, whilst old niggles such as scar tissue can also be broken down.  This theray is also used to relieve muscle spasms, pain and to relax tense muscles.
Ultrasound has been used by physical therapists since the 1940s.  It is applied using a round-headed wand that is put in direct contact with the patient's skin using Ultrasound Gel.  There is no pain with this treatment, the heat created from the sound waves is not even felt on the surface of the skin.
Treatment Price 
15 min appointment £20 – Kia Felton
Oncology Massage
Research now demonstrates that massage has a number of beneficial outcomes for clients who live with Cancer, including symptom control, pain relief, improving a person's quality of life or dealing with issues that may linger a number of years later.  Appointments are tailored to the client, working gently, sensitively and intuitively to help people manage their condition.
Treatment Price
55 min appointment £45 – Zoe George
Appointments are available with our Senior Massage Therapist on Mondays, Tuesdays and Thursdays
Appointments are available with our Massage Therapist on Fridays 9.30am to 2.00pm
Alternate Saturdays 9.30am to 2.00pm
Senior Massage Therapist: Kia Felton….Working Muscles
Massage Therapist: Zoe George